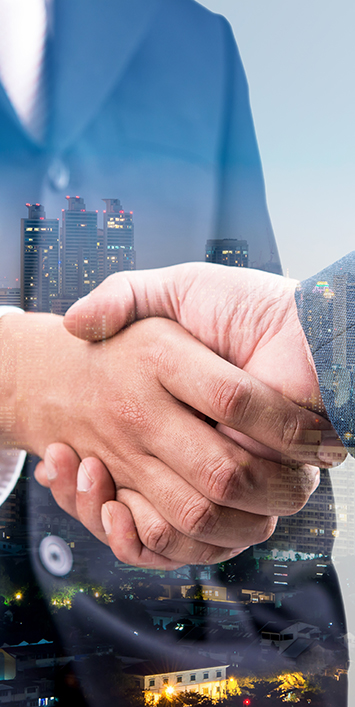 Dong Xing Chemical Group was set up in 1987 and started the chemical business as a raw material distributor. By the year 2002, we launched our first investment in mainland China with cellulose ethers and latex powders production facilities which located in Jinzhou, Hebei and covering an area of 80.000 m², fixed asset of 150 million RMB, 358 employees, including 32 senior technical staffs and 12 staffs for R&D department. We produce Methyl Cellulose(MC), Hydroxypropyl Methyl Cellulose(HPMC) and Redispersible Polymer Powder (RDP Powder) with the help of using advanced German technology "wofu" and the international advanced equipment. The production capacity of cellulose is 15.000 MT/year and 10.000 MT/year for RDP.
In order to meet the different needs in many paint, plastic industries, we made another investment on titanium dioxide in 2005. By establishing modern management system, paying attention to environmental protection investment and comprehensive utilization of waste, carrying out strict production process control, many of our products have achieved or exceeded the advance domestic and international quality level. We succeeded to become one of the main TiO₂ manufacturers & suppliers in China producing a variety of high grade Rutile and Anatase TiO₂ with an annual supply capacity of 100.000 MT.
Dong Xing Chemicals established its joint venture calcined kaolin factory in 2007 with a local manufacturer in Inner Mongolia because of high quality kaolin minerals in that region. Our company independently researched and developed kaolinite molecular sieve and obtained two invention patents. With the advanced scientific knowledge and raw material recourses, we installed the international standard fully enclosed production line and firstly brought the latest automatic powder packing line from Japan. Dong Xing Chemicals' total production capacity reached 15.000 MT/year and the kaolin products are widely used in coating, paint, papermaking, ink, etc.
Along with these investments, at the end of same year, in 2007 we purchased the shares of a key Organo Clay facility whose other shareholders are leading worldwide chemical companies. The factory is nearby our own Bentonite mines with the capacity of 15.000 MT/year.
We also have rich experience in iron oxide production and one of the leading manufacturer in China with annual output of 20.000 MT. After successful production of titanium dioxide, the next year, in 2006 we started the production of iron dioxide. Our facility located near Hangzhou, produce stable and high-quality pigment products, strictly implementing the standards of ISO 9001 quality management and ISO 14001 environmental management system.
Dong Xing Chemical Group, currently has a huge range of products including pigments, polymers and cellulose under its own premium brands such as; Cellovis (Cellulose Ethers), Tidiox (Titanium dioxide Anatase and Rutile), Kaosil (Calcined Kaolin), Bentovis (Organo Clay), Feoxing (Iron Oxide), DxPol (RDP), Alcoter (Coalescent Agent). And all of our production process management and service meet the requirements of ISO 9001 quality management and ISO 14001 environmental management system.